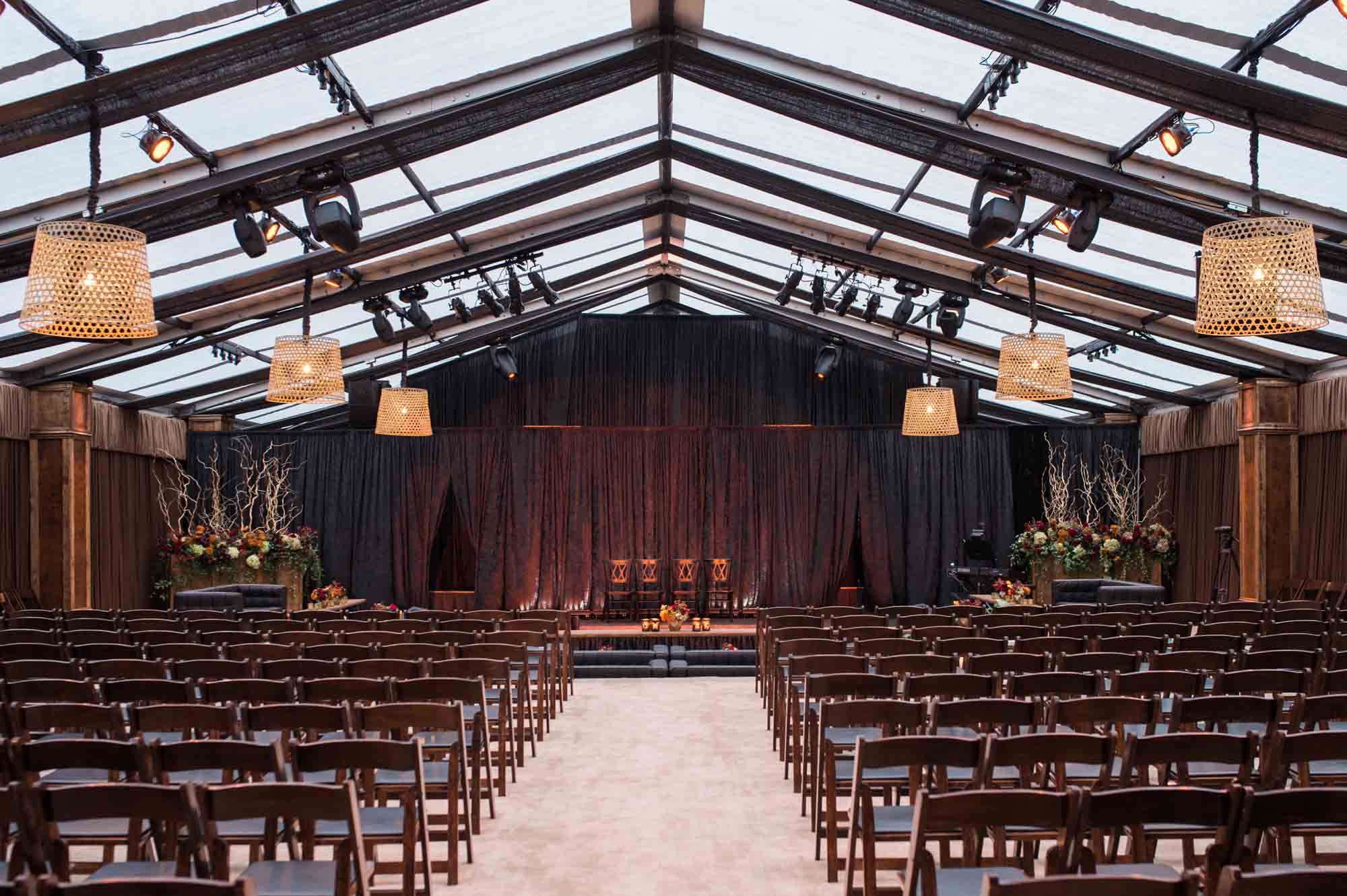 Last November we had the opportunity to plan a 60th birthday celebration for a very special man and his lovely family! This event was truly an honor to plan and an occasion we will remember for years to come. With help from Event Theory, we built a custom tent at the family's residence in Michigan. The space was draped in a rich chocolate fabric to create a warm, inviting atmosphere. At the far side of the tent, we built a grand stage to showcase the talented artists who would perform later that evening. As guests arrived for the birthday celebration, they were immediately welcomed into the cocktail space. After greeting the guests of honor (the birthday boy and his family!) and enjoying a "Grandhattan" signature cocktail – guests were welcomed into the tent for a performance by Second City Comedy Improv Troupe. The space was filled with smiles and laughter as the comedians performed one of a kind skits centered on the birthday boy!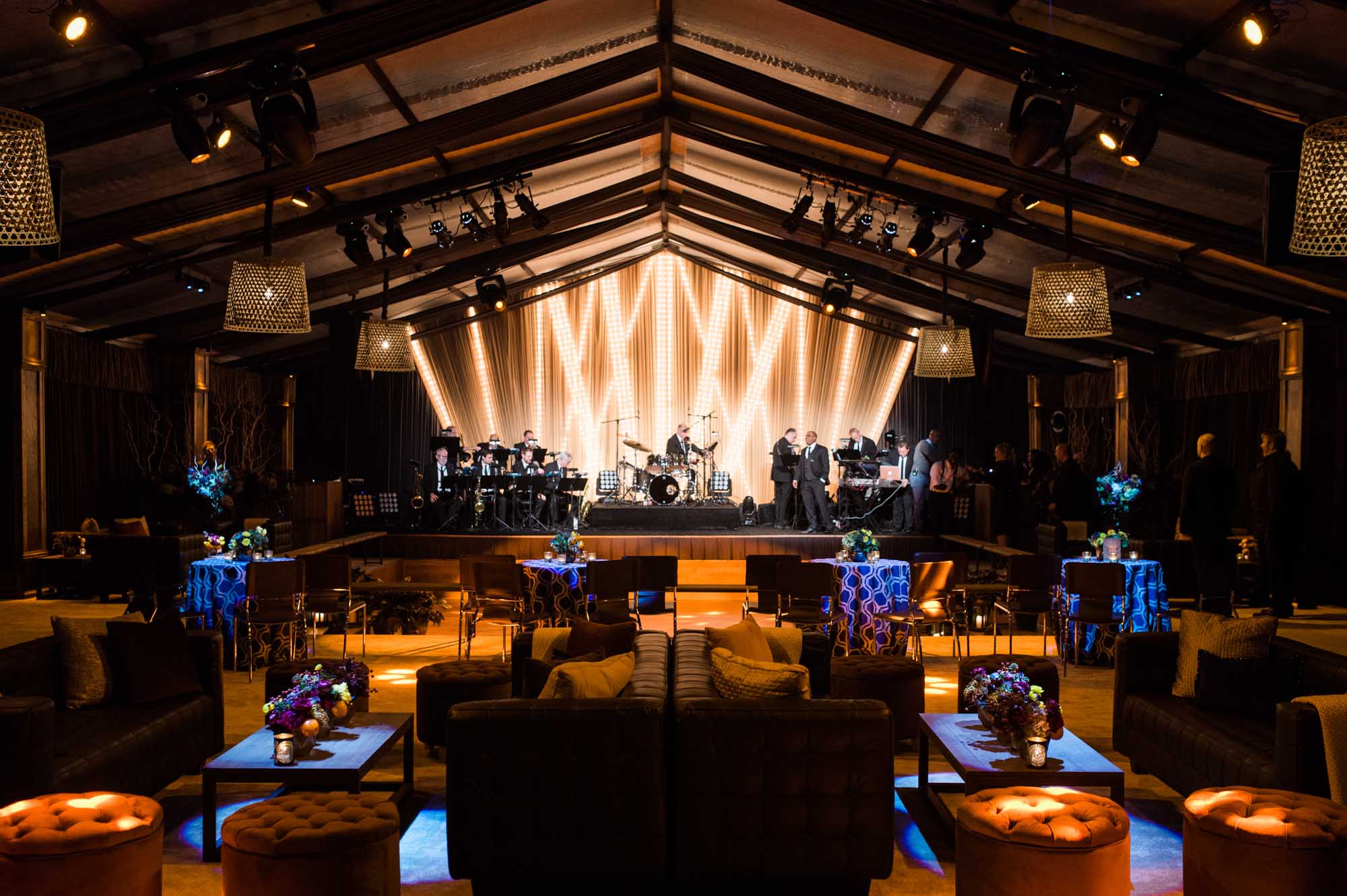 While guests were enjoying dinner after the performance by Second City, we were busy flipping the tent to prepare for the musical entertainment – Jimmy Vali! We set up lounge seating around the sunken dance floor and added patterned linens to the cocktail tables along with floral details and votives with cut out patterns that looked lovely with candlelight peeking through. The lighting design of the stage was really the star of the show! It was the perfect backdrop for the entertainment, who performed a killer set while guests danced the night away.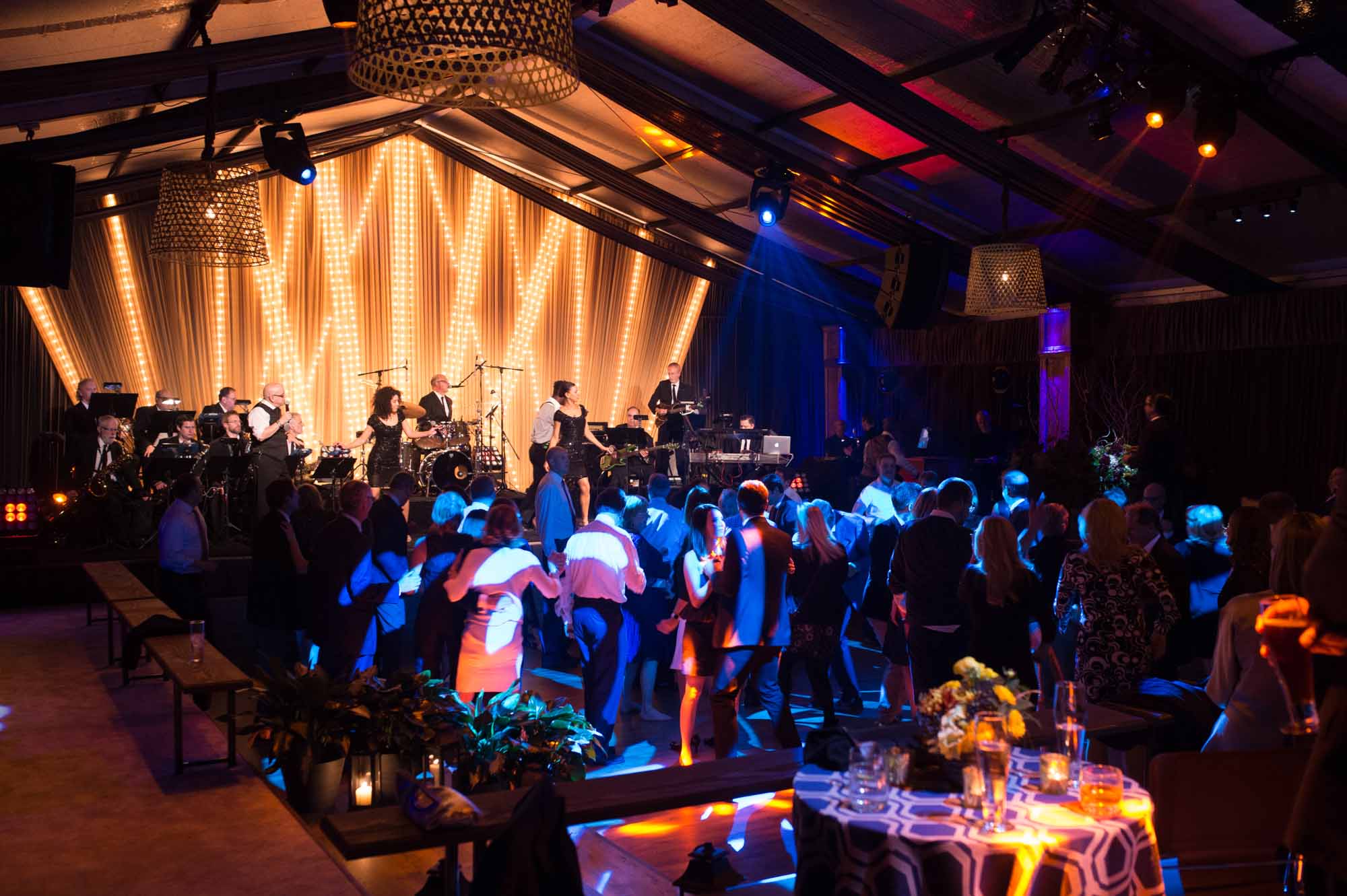 We loved the illuminated starburst backdrop and the visual effect it gave to the room as well as the band. Here's a little "Behind the Scenes" insight into the creation of this custom piece: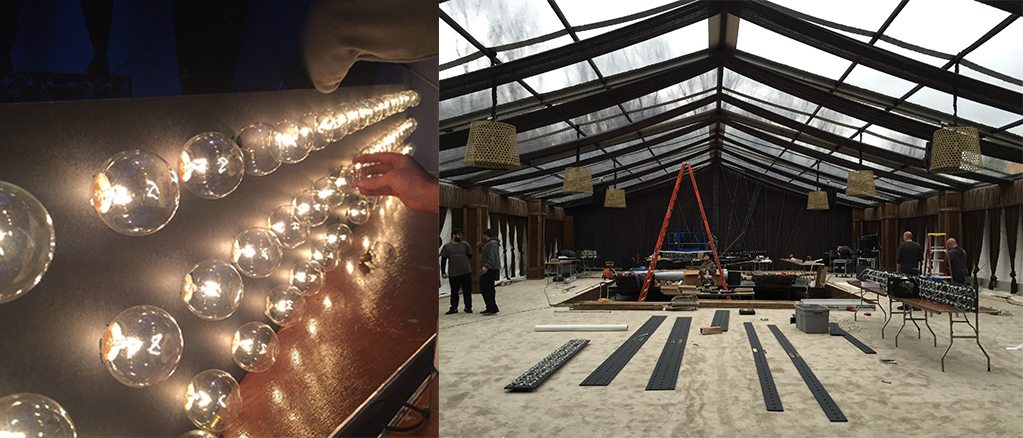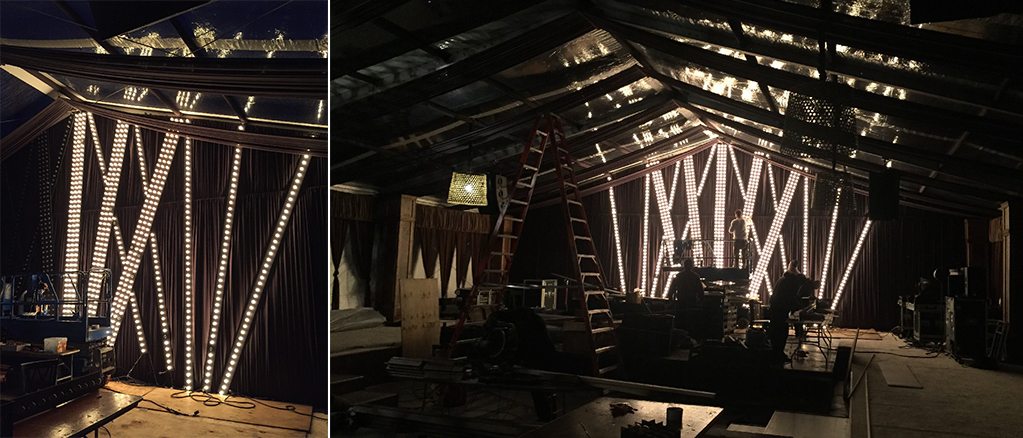 Professional Images via Jen Kroll Photography, set up images via Alicia's iPhone. To see more from the birthday celebration, please visit our "Vintage 1955" Gallery.